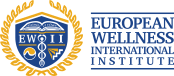 The European Wellness International Institute (EWII)
Home ›
Germany ›
The European Wellness International Institute (EWII)
European Wellness International Institute (EWII)
The European Wellness International Institute (EWII) recognizes that knowledge and skills can be attained from a broad range of learning. The Institute is therefore committed to ensuring that, where appropriate, knowledge and skills which are gained through work experience, life experience, continuous professional development (CPD), or previous qualifications can be given recognition through rigorous relevant andragogical and professional assessments.
Why Study at the European Wellness International Institute?
Acknowledges the value of learning outside a formal setting and recognizes active learning in the workplace.
Validates the worth of learning that students have achieved by themselves and accumulated over the years in their respective fields of work.
Helps students save time and money by eliminating unnecessary repetition and duplication of material that is already familiar to the learners.
Enhance student's self-esteem based on their professional accomplishments ensuring greater equality of opportunity and practice in career progression.
Foreword from the EW Academy
The governing board of EWA.
Education is very important for the overall progress of society and human wellbeing. In this modern era, Bio-Regenerative Sciences have the capacity to change the way people age with the constant dilemma of ever-growing stress and the challenges in its management. These challenges can be attended to and managed efficiently when the circles of the industry collaborate and work concurrently as a large team to manage, direct and influence the outcome with a bird's eye view and on the contrast, with microscopic analysis as well.
Only with the mastery of scientifically-backed concepts, the Esthetician will be able to render service beyond the head-to-toe services one would usually offer. As such, the Bio-Regenerative Science which is taught to our learners will add unparalleled weight to their existing practice as well as shape the future for the beginners who are just venturing into the industry.
In other words, when the medical fraternity is constantly innovating ethical ways to manage aging and its linked challenges, the need for the Paramedic and Estheticians/Beauticians and other stakeholders to work towards a singular large goal alongside the scientific and medical fraternity is key. The only way we can work across disciplines is by pooled knowledge. This knowledge is dynamic and the beginning of the learners' journey is merely the ignition for the experience of life-long learning.
Wishing all the best to those who have and those who will come aboard this voyage of knowledge with us as we jointly pioneer, advocate, and grow in this field together! Thank you for your faith in us!
Locations
Edenkoben
Address
67480
Edenkoben
,
Rhineland-Palatinate
,
Germany
Programs
This school also offers: